Welcome back to another article in our ongoing series spotlighting new features and improvements in QuickBooks Online.
Valentine's Day may be over, but the love we have for our customers lasts all year. Check out these updates and product enhancements that'll last longer than flowers and chocolate—and will help you get more done this (short) month.
Integrated pivot tables in QuickBooks Online Advanced custom reports
In a nutshell: For the first time, pivot tables are now integrated in QuickBooks Online Advanced custom report builder. They provide summary data based on QuickBooks transactions.
With pivot tables, you can:
Extract meaningful information from your custom reports quickly and easily.
Increase speed and accuracy—no need to export data to a spreadsheet.
Analyze data across any category in custom reports.
Leverage enhanced reporting with the inclusion of summary reports.
How does it work?
Starting with a custom report, select the pivot table button and choose the information you'd like summarized (rows, columns, and/or value).
A summary report based on the fields chosen will be created.
Toggle between the detailed report and pivot table, saving the report with the pivot table for future use.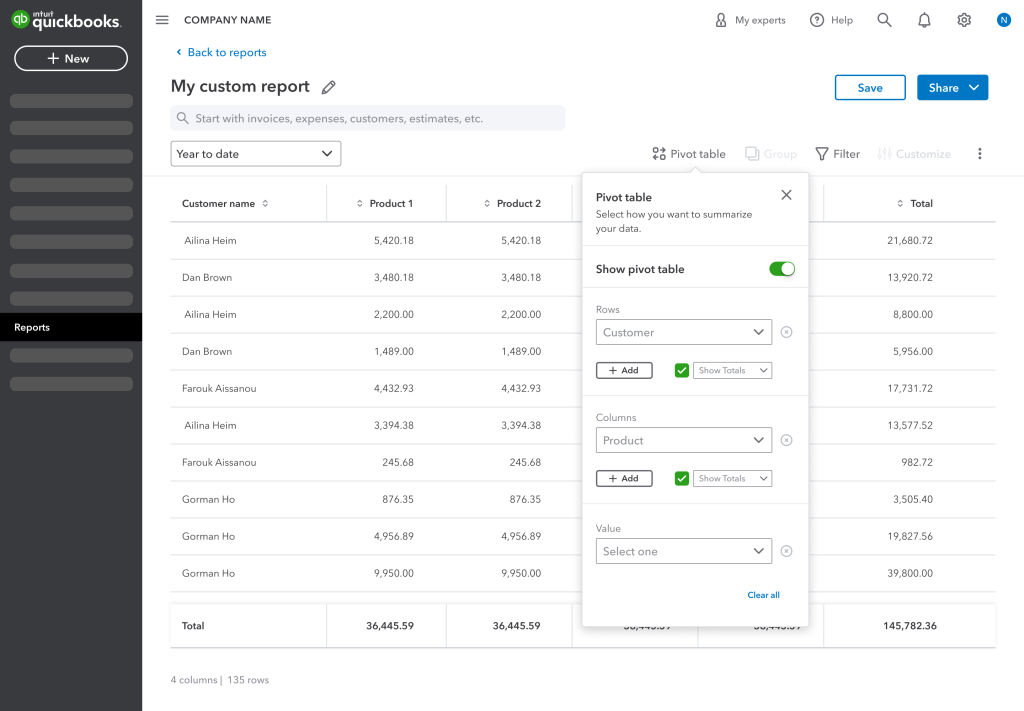 W-2s now available in the Payroll Tax Center
In a nutshell: You can now easily access W-2s and allied forms through the tax center landing page. You'll also receive in-product prompts on how W-2s should be handled (both for AutoTax ON and OFF), so you don't miss key deadlines.
See how to print W-2s in QuickBooks Online Payroll in this video.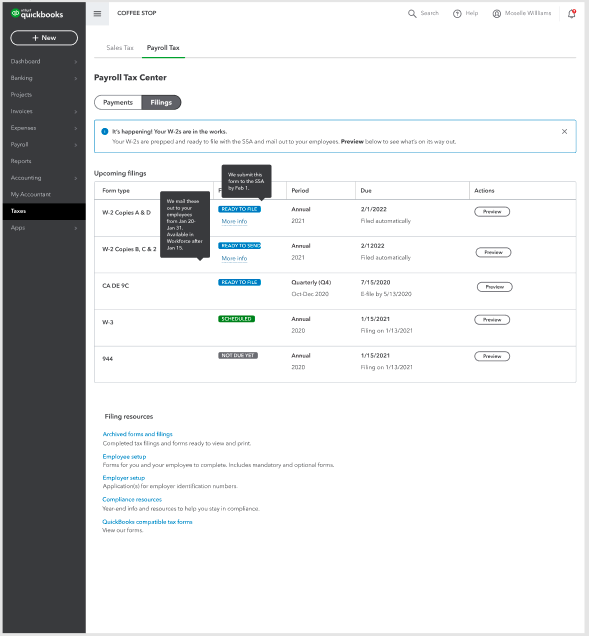 You can also opt to receive email reminders about W-2 timelines and tasks so you can remain compliant.