With our goal to help developers succeed on our platform, we recently launched an ability to respond to customer reviews for your App, directly from the developer portal.
Previously, if you had published an App on Intuit's App store, you had to log in to the App store to reply to customer reviews for your particular App. Also, the experience was more like leaving a "comment" in response to a customer review. There was also no way for the customer to identify if this comment was from the real app developer or another app user.
With this new feature, the developer portal becomes a central hub for all things related to your App, thereby giving you more control. As you click on your App from the Dashboard, you should be able to see a new sub-section called "App reviews" under "List on app store."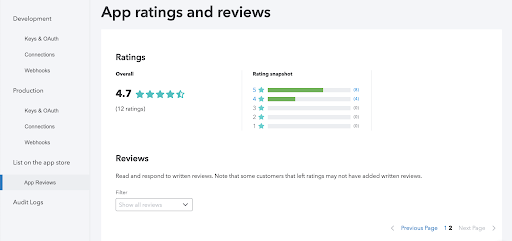 As a published App developer, you will be able to view all the reviews that your app users have left, filter reviews by rating, and respond to them directly from here. Your response will automatically appear as an App developer response. This would instill more confidence in the customer that the developers actively listen and respond to questions. It also streamlines the process of checking and responding to reviews.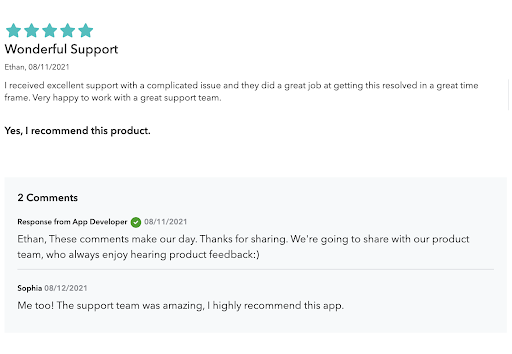 This feature is currently LIVE and available to developers who have listed their App(s) on the App store. We encourage you to leave the feedback for this feature from our embedded feedback widget (on the App Review page) to help us better understand your needs!